I was recently was contacted by a guy called Chris and he told me of someone who had designed a 3d printed battery case and holder for a wingsland s6 battery and some other S6 parts.
I am going to link this in my Wingsland S6 section as I think this is a major help to anyone with a S6 and disapointed with the normal 5/6 mins flight time and wants longer and also cheaper batteries as S6 batteries are way over priced for dumb cells.
Also with this mod, you dont need to rip open your S6, but you will need a donor s6 battery for the mod as you will need the battery pcb and solder a connector as shown in photos below.
Heres are some photos of the Battery mod etc and the holder for the battery that can fit underneath and on top and hence one can use diferent and bigger batts.
These photos are not mine, they are Stefano's (The 3d designer) photos are his property and copyright.
Where and how to get files is at the bottom of this post.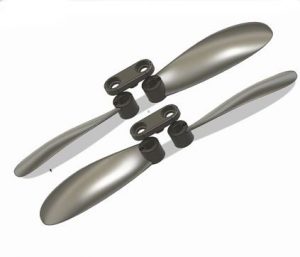 ****If anyone else intrested in sending Stefano a donation for his 3d stl files so you can print out the above mods , contact me via the "contact us" tab on top of my website and I will pass on Stefano's details.
Once again a very big Thanks to Cris for contacting me and letting me know about this great mod and also to Stefano for 3d designing it.
I hope to be able to test this soon due to a another kind and generous S6 user printing this out for me.
**** Due to the amount of people who contact me for the info where to get the Wingsland S6 3d stl files , I am putting this info below for you all.

You will need to join a group on either the mobile app or desktop version of Telegram Messenger
Then join the group called :-
It is a italian group , so I had to use google translate to post and ask questions in that group.
When you joined that group post a message to a guy called Stefano and he will give you a invite link to a group called Stampa 3d and in there you can ask him you would like to send a donation for his stl files for the wingsland S6.
And donations are normally around 10 euros for his files via paypal to a account he will send you.
And once he got a donation he will send you the 3d stl files download links on telegram in a message.