Just got hold of a crashed DJI Mavic mini 2.
Needs a bit of work after being crashed though.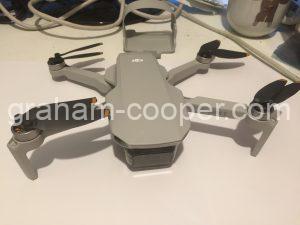 The top and middle shell's are cracked and the Flex cable that attaches the compass is ripped apart, so all manners of on screen errors.
The camera gimbal mounting rubbers are also ripped out.
Not checked the actual gimbal and camera yet, as waiting for a new flex cable to arrive from AliExpress.
Did have a look at repairing the flex cable, but the tracks are too small and risk of it breaking in flight or a short back to main board not worth the risk.
A needle in above photo to show how small and close these tracks were.
So just got to wait for AliExpress, which although they stock parts you cant get elsewhere they are always very slow.
Used JB Weld to glue back cracked apart middle and top shells until I get new ones for now.
So not much more I can do to this little quad until flex cable arrives from China.