Just a warning out there to watch out for cracks, when using fairy drone props and spacers.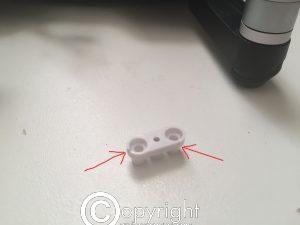 The spacers are plastic and they are not a 100% fit as they seem a couple thou smaller in the spacing.
This means the legs of the plastic spacers gets squashed in a bit. You can tell this when one or more of the props do not move freely. Also because of this one or more of the props also wont be as balanced.
I think a better solution to this is to use the original Wingsland metal spacers and find some collets that fit the original screws , so the fairy drone props fit that way.
Because by the looks of it these plastic spacers are going to fracture under the stress, and will be a big problem if in the air when these give up the ghost.
Also as these spacers are plastic and the tolerances in manufacture , some might fit better than others?